Corporate Worship
Sunday

Morning Worship Service

10:30 AM
//

Worship Center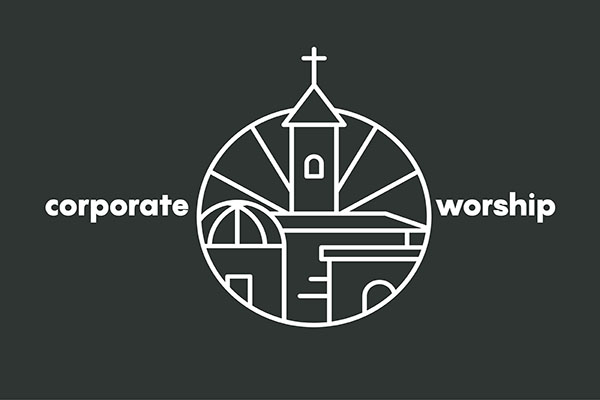 The pinnacle of the week comes when the body of a local church gathers as one, an assembly of the saints meeting on the first day of the week, Sunday. Following the pattern of the early church, we convene to consider the truths of God's Word as they are read, explained, and applied. We also assemble to corporately pray to the Lord who is our Master, as well as give to the needs of the saints and the ministry of the church. We also unite in the ordinances of the Lord's table and baptism and in the singing of music that exalts God. Being a consistent participant in this "main event" of church life is deeply encouraging, vitally important, and biblically mandated.
Our primary time of corporate worship is Sunday morning. We welcome you for a time of singing, reading Scripture, prayer, and expository preaching from the Word of God. Please join us as we worship together and are edified in the teaching of God's Word. If you are visiting, please take time to connect with us by texting "SCBCVISITOR" to 77411 so we can get to know you better.
Nursery care is available and encouraged but not required for children through age three. We do ask that children not be permitted to remain an ongoing distraction in the worship service. SCBC also has video-fed rooms for nursing mothers and even noise-prone toddlers that you can take your children to. The worship service audio is also fed to a large portion of the building.
We hope you will join us this Sunday!
Sunday

Morning Discipleship Hour

9:15 AM
//

Location Varies

Start your Lord's Day with an infusion of biblical truth and genuine encouragement. At 9:15 AM we gather for an hour of teaching and interaction centered on the cross of Christ and the truths of Scripture. Next to the Corporate Worship Service, the Discipleship Hour is a primary avenue for you to plug in, be blessed, bless others, and set yourself up for serious spiritual growth.

Adults choose from a few electives each quarter on everything from the major components of Systematic Theology and biblical book studies to practical instruction for godly marriages and families. Take the time to learn about our SCBC Education Plan and how you can potentially participate in the comprehensive array of 23 core courses the plan intends to offer within a six-year time period. Plus there are a number of additional offerings beyond the core.
Children's

Classes
Children's Discipleship Hour
Kids in grades K-4 will be taught from the Answers Bible Curriculum, which covers the entire Bible chronologically and provides a thorough understanding of the authority and primary teachings of Scripture. All ages will be equipped to defend the Bible and become conformed to the image of Christ as they apply God's Word to their lives. Concepts include the trustworthiness of Scripture, the attributes of God, His plan of redemption, apologetics, and more! 5th and 6th graders will work through a special curriculum preparing them to jump into adult classes from 7th grade on. Contact Rob Freeman for more info on these classes.
Essential Truths
"Essential Truths" surveys foundational doctrine and practical issues for kids around 7th grade (or those new to SCBC who will move up to adult classes within a few quarters). Parents are always welcome to sit in. The Kriegs facilitate this 9:15 AM class with lessons from a number of other leaders over the course of the year.
Sunday

Evening Family Life Service
We gather for a 6:00 Family Life Service the fourth Sunday of each month, a more casual time to fellowship and worship together. Messages cover a variety of topics and Scriptural themes, and we also enjoy extended worship times, regular missions updates, Birthday Bank celebrations and more in these services. Nursery is provided for those under age 3.