2023 Women's Retreat
What a huge gift from God this year's Women's Retreat was. Women from over 25 different churches gathered together to fellowship, learn, and worship the Lord. God is so good. To listen or watch the sessions from Lisa Hughes, click here (or to listen to the audio on Spotify, click here).
Unmet Expectations

Book Study

Ladies, we are delighted to read Unmet Expectations by Lisa Hughes together this fall! If you joined us for our retreat with Lisa, you know we are in for a treat as she uses her God-given gifts to help us think about and navigate life's trials in a way that glorifies God and sanctifies us. This book is deep but relatable, and we are looking forward to working through the discussion questions in groups of 7-10 ladies. We'll also have time set aside for informal fellowship at the end of each evening together. Please sign up to join us! Class begins September 20.

Class meets on Unified Wednesdays: the 1st & 3rd weeks of every month from 6:30-8:00 pm. Book Cost: $9.

Register Here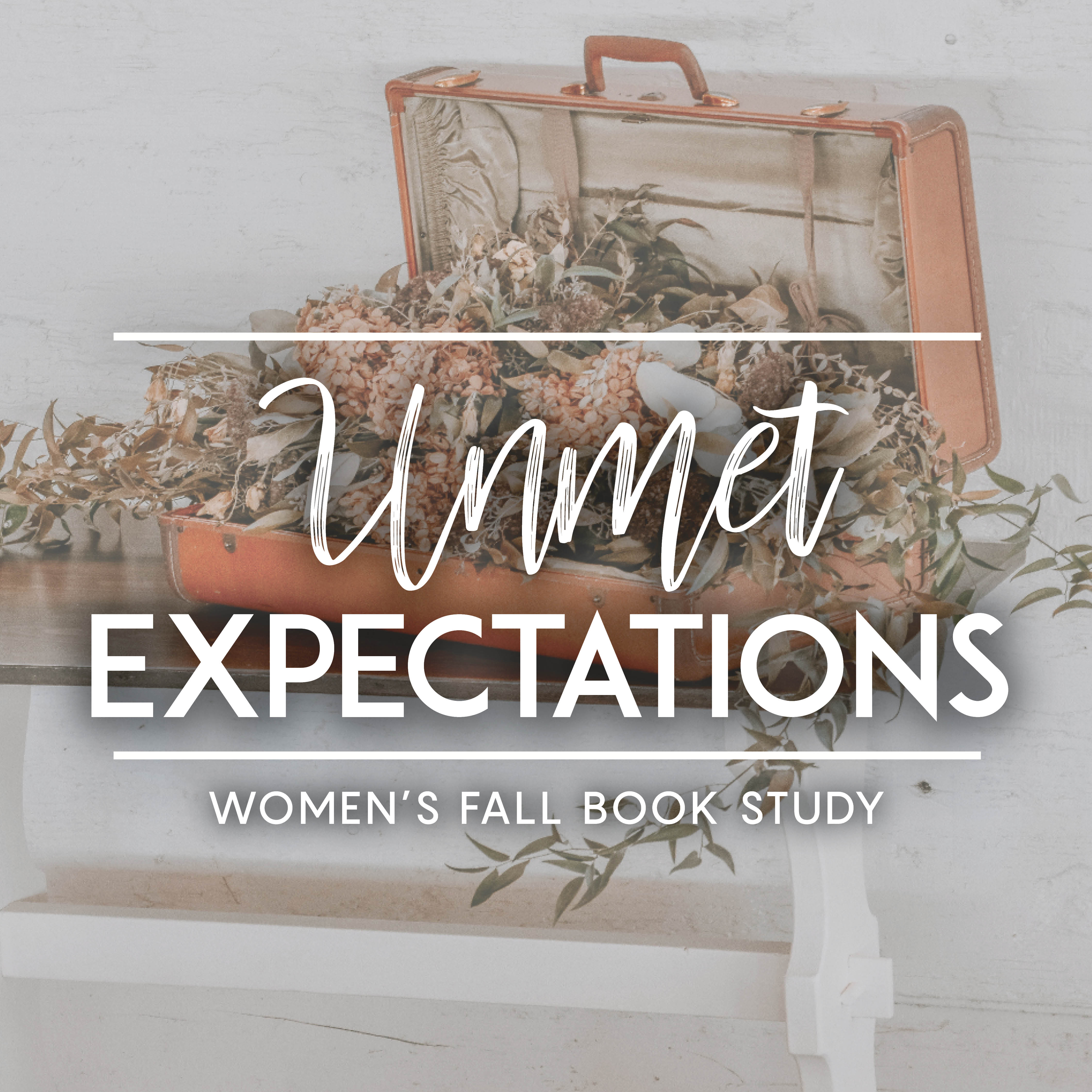 Women's

Events
We periodically gather our ladies for breakfasts, craft nights, retreat weekends, and other special events designed to encourage them in specific areas of spiritual growth. Watch this page for more details on upcoming offerings!